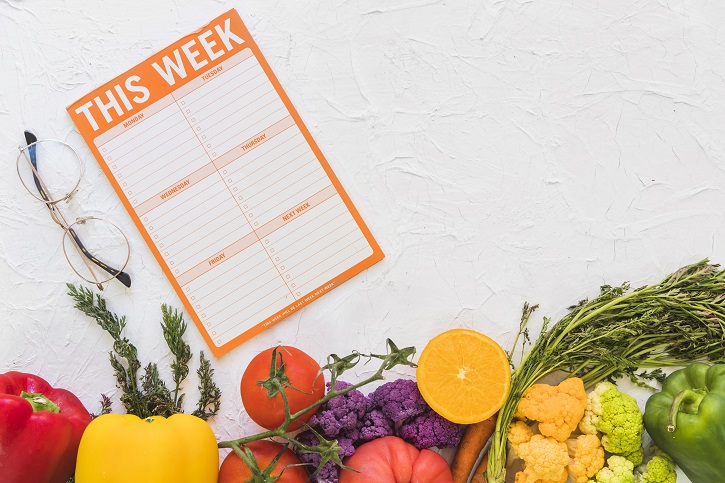 Planning for a weekly meal can prove to be a bit of a challenge. Our schedules make it difficult to prepare a home-cooked meal on a regular basis. However, the benefits of a weekly meal far outweigh the minor inconveniences.
Foods prepared at home can prove to be much healthier compared to fast food. A lot of foods that are packaged in a box or a can are saturated with sodium, sugar, and the bad kind of fats. Foods in a box generally lack the vitamins that are essential to our bodies.
Basics of Balancing Nutrition in Your Meals
When you are working on your meal planning, you want each meal to have a good balance of nutrients. This means including enough carbohydrates, proteins, and healthy fats. Depending on the diet you follow or dietary restrictions, it might include fruits and vegetables, whole grains, lean protein, dairy, and many other options.
It is good to aim for a colorful plate, as that ensures you are getting a wide range of vitamins and minerals.
Cooking Methods
Experiment with different cooking methods. The temperature that you choose to cook can change the chemistry ofthe food. For example, cooking a tomato can increase its concentration of folate and antioxidants.
Changing up how you cook can also help with the meal prep process. For example, you can have multiple appliances going at once to cook different parts of your meals, such as potatoes in the air fryer, chicken breasts in the pressure cooker, and chili in the slow cooker.
This frees up your oven and stove for other things, or you can skip the oven altogether and avoid getting your house too hot from all the cooking.
Start with Family Favorites
When you start working on what meals to prepare or even prep for the week, start with some favorites you know your family enjoys. You already know the ingredients and cooking process, so this is going to make it easy. It also ensures you have at least a few meals that you don't have to think too much about.
Use Current Ingredients
Don't buy all new ingredients! Meal planning is easier and more cost effective when you can work from what you already have, whether that is herbs or seasonings, meat in the freezer, or milk and butter in the fridge. You can even use some leftovers for different types of meals.