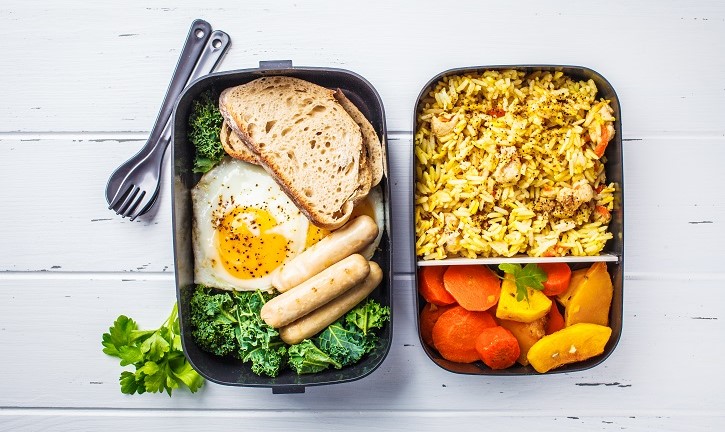 Whether you're interested in dieting or just want to encourage yourself to eat healthier, your biggest tool is going to be meal planning. By having your week's meals ready to go, you can cut down on the urge to choose convenient foods that aren't always the best for you.
Meal planning is also an easy method of ensuring that you're receiving all of the protein, vitamins, and nutrients that your body requires in a day. Choosing your meals is only half of meal planning. The other half is storage.
Which containers are perfect for meal planning? That all depends on your needs. This article will discuss a few tips on how to choose the correct container for your meal planning.
Quality Matters
The first thing to remember, especially with meal containers you are bring with you to work or other places outside the home, is to choose the highest quality possible. This is going to help them last and keep your food as fresh as possible.
Look for containers that come with airtight, leak-proof lids. These might be plastic or glass containers,
depending on your budget and personal preference. Of course you don't want it to leak, but being airtight will keep your food fresh, whether it is left out on the counter or your desk, or you are storing it in the fridge.
Glass Containers
There are a lot of benefits to using glass containers. They're easier to clean, their lids are typically snug, and you can microwave them. For those who want to make their meal-times even more convenient, then you need to pick up a few glass containers. You'll never have to worry about plastic melting in the microwave again, or wondering what potential toxic materials are entering your food via the microwave.
They can often be healthier for you and long-lasting, though expect to pay a little more for the glass containers. Many people don't feel comfortable with glass while on-the-go, but again, it is completely a personal preference.
Portion-Focused Containers
One of the best tips for using containers to prep and plan your meals, is to use those with portions already included. These contain different compartments, making it easy to separate different parts of your meals, and has the bonus of portion control at the same time. Here are some benefits of compartment containers:
Everything is portioned out, which is handy for dieting.It makes it easy to balance your meals in each compartment. You keep your food from mixing together when you don't want it to.