Meal Prep & Planning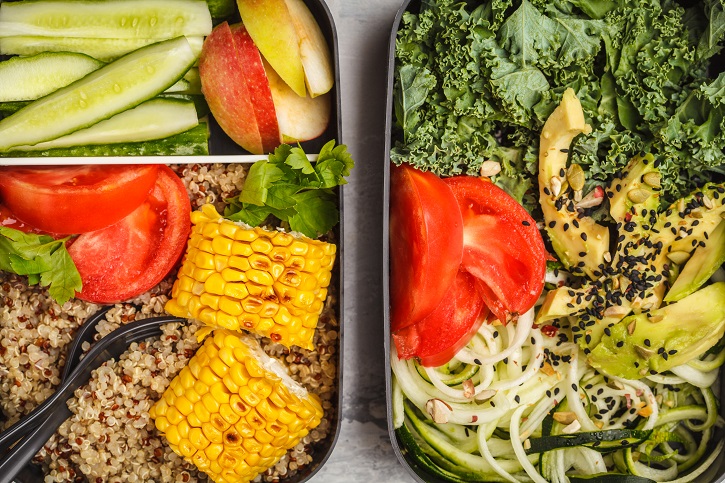 There isn't enough love for leftovers. People often waste a lot of food simply because they keep leftovers in the fridge, and never touch them. Instead of just scraping them into the trash bin, you should utilize those leftovers for your meal planning! Continue reading →
Salads are a great option when trying to eat healthy and get adequate servings of the nutrients your body needs, especially vegetables. They can be simple to make, catered to meet your taste preferences, and a great meal to pack for lunch.
By following these simple tips, you can plan your meals ahead of time and look forward to your fresh salads.
Keeping It Fresh
Often, salads are not thought of something that you can plan and pack ahead of time because it can be difficult to keep it fresh and not soggy. One tip is to pack the salad dressing on the side. The salad dressing sitting on the salad makes it soggy.
Another way to keep salads fresh is by choosing your containers wisely. It is best to use airtight, leak proof containers. Continue reading →